Discovery College Launch…
We've got some exciting news!!!
The Wakefield Discovery College (for 16-25 year olds) will be launching in September 2022.
Could you co-produce a course or workshop for it?
Could you co-facilitate a course or workshop?
Are there things you'd like to see the Discovery College offer?
Could you help us spread the word about the launch? Feel free to print and/or share this poster far and wide.
Discovery College shout out (PDF, 188 KB)
Do you, or someone you know, want to get involved?
Get in touch with us on 01924 316946 or at wakefielddiscoverycollege@swyt.nhs.uk.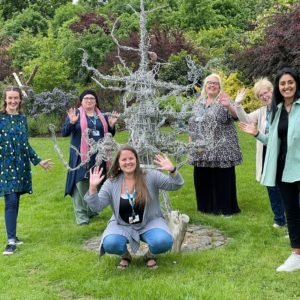 Whilst we still can't get together for a big event like a tea party, a picnic or an awards ceremony like we have done in previous years, this Volunteers Week,...