Pottery for beginners
Expanding your interests
This short course will teach basic skills in working with clay, coiling skills and also simple decoration skills.
Equipment will be provided, however students need to be aware they will get their clothing dirty due to the nature of the course. It is recommended to bring an apron and wear clothing that they are comfortable to get clay and glaze on.
Due to firing and glazing processes, your finished product will not be available to collect until a number of weeks after the end of date the course.
Please be aware that, due to the need to share equipment, this course will be unable to go ahead until we are safe to do so.
How do I enrol?
You are not referred to the Recovery College, you can simply enrol yourself, or on behalf of someone, for any of our courses that may be of interest to you. Our courses are open to all adults and we welcome carers, supporters and professionals too.
Student resources
Read our documents and policies for students after enrolling on a course.
Baking basics for Christmas
|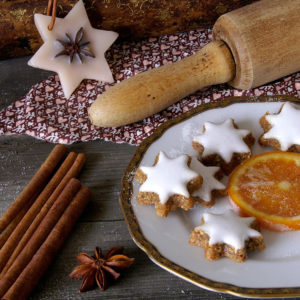 This course aims to provide students with an understanding of the basic skills involved in baking, but this time with a Christmas spin! In small groups, with dedicated facilitators, students...
View course

Baking basics for Christmas
Beginners fondant crafting
|
Have you ever thought about trying something a little different? Perhaps a craft that you get to eat afterwards?!? The why not join our self-taught fondant icing modeler and crafter...
View course

Beginners fondant crafting