Discovery College Resources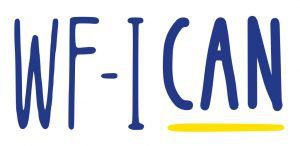 You can now access a specific 16+ area of the WF-I CAN website here, filled with short articles, top tips and useful information from other young people (as well as information and links to other professional services). This 16+ area looks are areas such as transitioning to university, relationships, voting, managing difficult feelings, consent, drink spiking, stress and other mental health support.
Whether you want to understand more about how you're feeling and find ways to feel better, or you want to support someone who's struggling, YoungMinds can help.
YoungMinds | Mental Health Charity For Children And Young People | YoungMinds)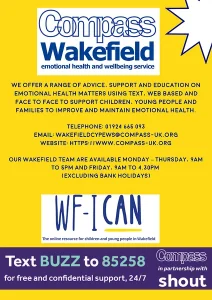 Compass Wakefield – Information Leaflet (PDF, 330 KB)
Find out more about the Future SELPH programme running across the Wakefield district, specifically to support young people to build their own unique path to an improved sense of mental health and wellbeing.