Face to face is back!!!
The College is extremely pleased to announce that we are (slowly) bringing back face to face courses. We've worked very hard with, and would like to thank our infection prevention and control team, our estates team and our partners to enable us to bring these sessions back to you. We will of course still be offering online courses as well, as we know that not only do some people prefer courses delivered this way, but also it has enabled some people to attend who would not normally have been able to.
As you might expect, there are going to be some rules we all need to follow to keep these sessions safe for everyone. So, if you're attending something face to face with us, here's what you'll need to know:
IMPORTANT
Please read all of the below prior to attending any face to face groups with the Wakefield Recovery and Wellbeing College. Students and facilitators are also reminded that they must not attend if they have been contacted via Test and Trace and told they must self-isolate or if they/any member of their household are exhibiting any symptoms of COVID-19:
A high temperature
A new, continuous cough
A loss, or change to, smell or taste
Before attending, and arriving at the building
Please be aware that we are unable to share any equipment at this time, so if you wish to make notes, you will need to bring your own paper/notebook. We ask that you please bring a pen or pencil with you to complete your evaluation form at the end of the session. You will also need to bring any other grounding items, such as tissues, with you as we are unable to provide these at this time.
No food or drink will be provided during sessions. You may not bring food items into the group, but are encouraged to bring your own drink in a bottle or container with a lid.
Please do not arrive any earlier than 5 minutes before the start time of your group to ensure we are able to maintain social distancing in the reception area. Should you arrive early, please be prepared that you may be required to wait outside the building, so please dress appropriately for the weather.
On arrival, all visitors will be asked if they have any symptoms of COVID-19 and you will be asked to use hand sanitiser (as well as regularly throughout your visit).
If the venue has a QR code to assist with the NHS Covid-19 Test and Trace app, please ensure that you check in and scan this on the app on your personal device. Your venue will also be provided with your name and telephone number from our registers, where required, to be able to comply with Test and Trace guidelines.
All visitors (including yourselves and our facilitators) will be required to wear a face covering whilst they are moving about the building. Please do not be offended if we ask you why you are not wearing a face covering and we ask you to make use of one of the face masks on offer at reception/from your facilitators. If you are exempt from wearing a face covering, please inform reception staff and the facilitators. Once you are sat down, you will be permitted to remove your face covering. Please note, you will be required to put your face covering back on when you get up again/move around the building/visit the toilets.
You will not be permitted to bring in any unnecessary items to the building or group, such as shopping bags.
A group facilitator will be in reception awaiting the arrival of attendees and will escort you straight in to the group room.
All surfaces and touch points will have been sanitised by your facilitator prior to the group commencing, and again when you leave.
You are reminded that there is to be no physical contact between yourself and anyone in the group and that you will be required to remain in your "designated area" when in the group to maintain the 1 meter social distancing rule still required in NHS settings/sessions.
You may also be requested to follow additional rules/protocols in place in community venues, but these will be made clear to you on arrival by notice at the venue itself and/or your facilitators.
During the group
Masks/face coverings are to be worn whilst moving around the building. They can be removed whilst seated.
Any handouts for the group will have been placed on your chair by your facilitator ready for your arrival into the room. These have been sanitised and are for you only; please do not share these, or anything else, with anyone else in the group.
Chairs will be located 1 meters apart from anyone else in the room – wherever possible, these will be wipeable chairs. You must maintain a minimum of a 1 meter social distance throughout.
Chairs and other furniture are not to be moved during the group and should not make contact with other items in the room.
Wherever possible, ventilation will be increased. This may mean windows will be open or air conditioning will be on throughout the group. Please bring layers of clothing with you if you think you may be cold.
If you wish to leave the room for any reason, you will need to make one of your facilitators aware. You (and any escorting facilitator) will be required to use hand sanitiser when returning to the group.
You are requested not to leave the group to answer a telephone call unless this has been pre-arranged with your facilitator/s, or in an emergency. Hand sanitiser will again be required on returning to the group.
After the group
Once you have completed your evaluation form and outcome measure questionnaire, please place these in the box provided before requesting to leave the room.
Attendees will then be led out of the building by facilitators one at a time whilst at Drury Lane and Baghill House Health and Wellbeing Centres, and in compliance with individual community venue protocol when in other venues. Please be patient during this and let the facilitators know if you need to leave the room first.
Attendees are responsible for ensuring their face coverings are taken home and disposed of/washed correctly.
All surfaces, equipment, door handles and touch points will be sanitised again by your facilitators.
The room will remain empty for a minimum of 10 minutes following the end of the group.
Please be aware
If the prevalence rate increases within the local area, all groups will be cancelled by the Trust and only reinstated following agreement with the Trust's Infection Prevention and Control team. Changes and/or cancellations may occur at the last minute based on Trust, local or government guidance so please ensure that we hold a correct telephone number for you that we can contact you on should this happen.
If you are unable to attend a group for any reason, please ensure that you telephone the Recovery College on 01924 316946 / 07768 290854 asap and inform them that you will not be attending. This will enable us to offer your face to face place to someone who may be on the waiting list or may be attending via video link instead.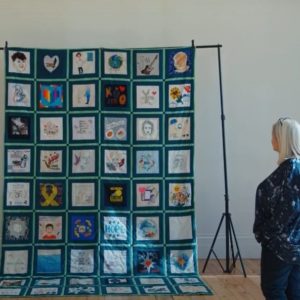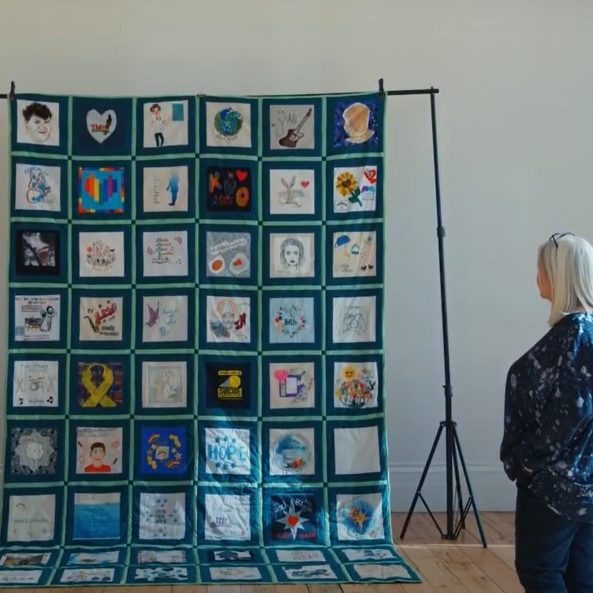 The idea behind the Yorkshire Speak Their Name Quilt came from the beautiful Greater Manchester Speak Their Name Suicide Memorial Quilt, created last year. You can watch a video here...
View article'The Yorkshire "Speak Their Name" suicide memorial quilt project'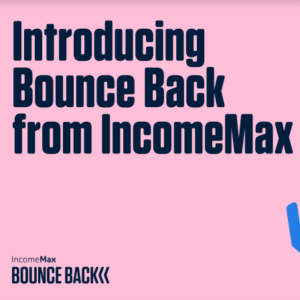 A new service from IncomeMax to support people with their finances, including information about what you may be entitled to, what support you can get, debt management and more, is...
View article'Bounce Back - find out more about financial support'